Highlights of my
M
U
N
D
A
N
E
life as of late...
# 1 I bought a JULIENNE PEELER!
Off eBay. £1 (Okay...£1.70 with p&p if you want to get specific).
Inspiration came from
THIS
post over at
Oh She Glow's
(a lovely vegan blog).
You can make veggie spaghetti, noodles, etc...the possibilities are endless!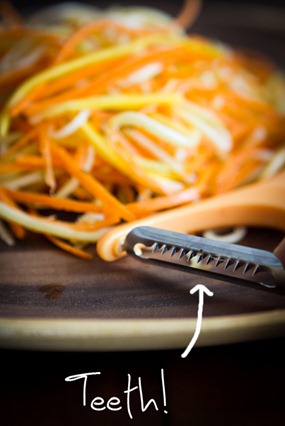 # 2 I made yet ANOTHER courgette cake.
A mixture of the
first
and
second
cakes I previously posted as this was a lime and coconut loaf.
No frosting though but we shall not divulge into that right now...
*Note to self: Fat-free cream cheese does NOT make good frosting.
# 3 I have now pretty much COMPLETED RESEARCH FOR MY DISSERTATION.


And this is probably COMPLETELY pointless as I still havn't really thought of a solid title, been assigned a tutor or even been contacted about my department regarding anything dissertation-related. Nice one. Ah well.
Oh, and I also made labels for my dissertation/module folders for this term...
# 4 I've been making DIY POLAROIDS!
Using my snazzy new
Kodak Printer
, some freebie photo paper and this swanky little free programme called
Poladroid
which you can download
HERE
.
# 5 ...and I've entered a whole new level with my love for ORGANISING.
I had a little clean up and sorted out my main diary (which in case you wanted to know is
THIS
trusty personal sized chameleon Filofax).
Things-to-do list from
A Pair of Pears
blog (you can download it
HERE
) and a very unprofessional homemade calendar courtesty of Microsoft Publisher.